If you're looking for ways to boost your iron intake, give this iron rich smoothie made with spinach, dried apricots, kiwi, and coconut milk a try. This smoothie is vegan, refined sugar-free, and easy to make. It's nutritious, sweet, and so fresh tasting.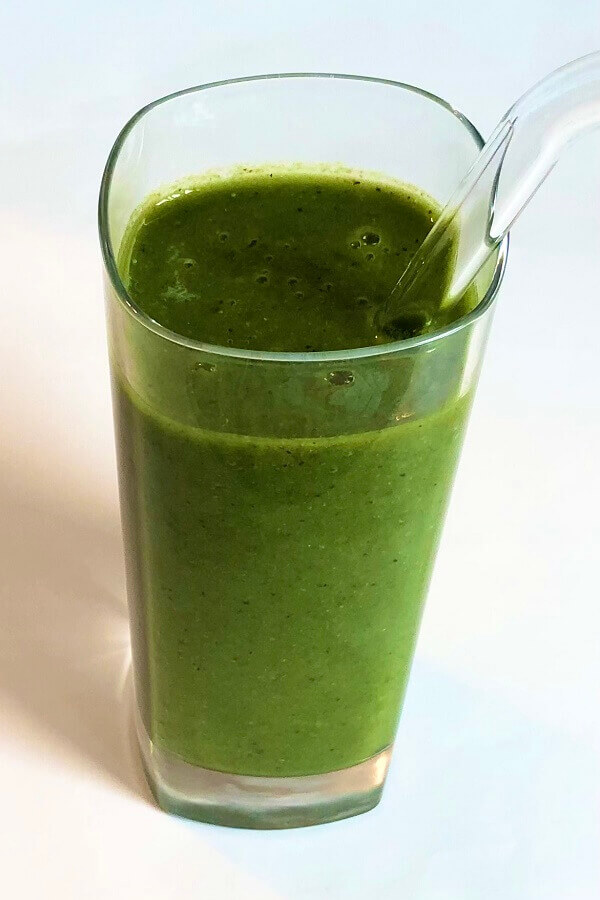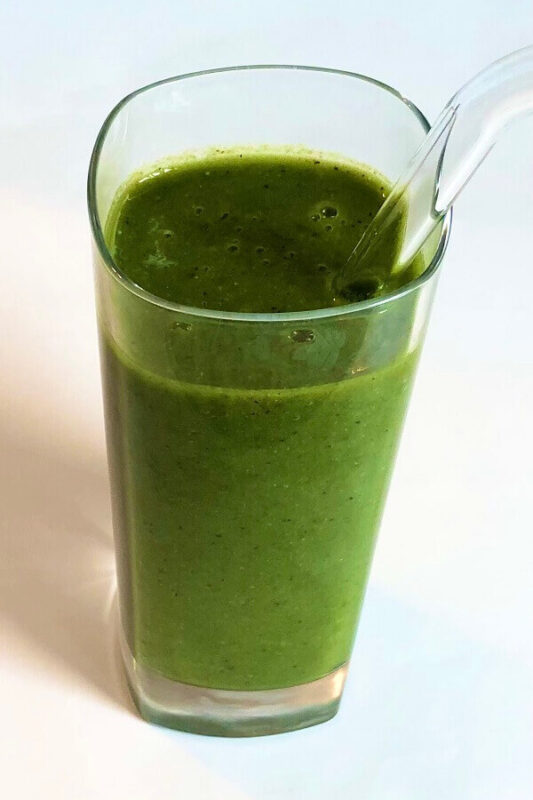 Iron boosting ingredients
As an Amazon Associate I earn from qualifying purchases.
This smoothie gets some of its iron content from fresh raw spinach. Spinach works well in smoothies because it's mild in flavour and doesn't overpower the sweetness of the fruit in this recipe. You can substitute kale or arugula instead of spinach if you prefer.
Dried apricots are high in iron so I opted to include some in this smoothie. The trick to incorporating dried apricots in smoothies is to soak them in boiling water first. That softens them so they blend up easily and smoothly with the other ingredients.
I added one whole fresh kiwi to this smoothie to boost the vitamin C content. Vitamin C helps your body absorb iron so it's important to include a vitamin C rich fruit in this smoothie to maximize its iron boosting effects. You can substitute an orange or any other vitamin C rich fruit you prefer.
I added some coconut milk to this smoothie to give it a rich, creamy consistency. You can substitute water or another type of milk if you prefer, but coconut milk is a source of iron so if you swap it for a different variety of milk the iron content of this smoothie will likely decrease.
How to make it
This smoothie is quick and easy to make. Start by soaking the dried apricots in some boiling water for 20 minutes. Then add the dried apricots, along with the soaking liquid to the blender. Toss in the rest of the ingredients and blend until smooth. That's all there is to it. You can serve this smoothie right away or chill it for 30 minutes first if you prefer your smoothies very cold.
Storage
Store this iron rich smoothie in the fridge for up to three days. You can also turn this smoothie into popsicles if you have a popsicle mold.
More drinks to try
This refined sugar-free ginger ale recipe is refreshing and delicious. It's sweetened with dates and contains plenty of fresh ginger.
Or try this chocolate kefir smoothie. It's filling, creamy, and easy to make.
Iron Rich Smoothie
This iron rich smoothie is a tasty way to boost your iron intake. It's vegan, refined sugar-free, and easy to make.
Ingredients
1

kiwi

(approximately 60g)

1

cup

tightly packed raw spinach leaves

(approximately 40g)

1/2

cup

coconut milk

1/2

cup

cold water

1/4

cup

dried apricots

(approximately 40g)

1/4

cup

boiling water
Instructions
Add the apricots to a small bowl and pour the boiling water on top (make sure the apricots are submerged in the water). Allow the apricots to soak in the hot water for 20 minutes.

Add the soaked apricots and the water they were soaking in to a blender, along with the rest of the ingredients, then blend until smooth.

Serve immediately or chill for 30 minutes before serving if you prefer.
Notes
Store this smoothie in the fridge for up to three days.
Nutrition
Calories:
363
kcal
|
Carbohydrates:
38
g
|
Protein:
5
g
|
Fat:
25
g
|
Saturated Fat:
21
g
|
Sodium:
53
mg
|
Potassium:
1078
mg
|
Fiber:
6
g
|
Sugar:
26
g
|
Vitamin A:
4064
IU
|
Vitamin C:
94
mg
|
Calcium:
104
mg
|
Iron:
6
mg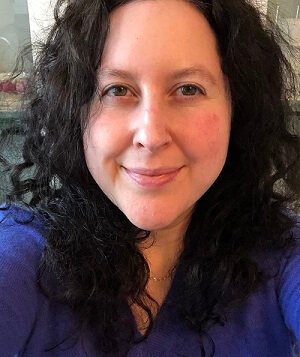 I'm Jennifer, the author at A Sweet Alternative. I create simple, gluten-free recipes made with nutritious ingredients.