These gluten free, paleo chicken meatballs turned out so juicy and flavourful. They're spiced with curry, ginger, garlic, and cloves so they're perfect if you're craving something a little different from your standard chicken meatball recipe. They also happen to be low carb, keto diet friendly, gluten free, grain free and dairy free.

This recipe is made in a food processor, but if you don't have one you can just purchase ground chicken (or ground turkey or even ground beef if you prefer) instead of boneless skinless chicken thighs. That way you can make this paleo chicken meatballs recipe in a regular mixing bowl. But if you do have a food processor, it's a worthwhile step to use the boneless skinless chicken thighs because they are what makes this recipe so deliciously juicy.
Paleo Chicken Meatballs – Key Ingredients

To keep this gluten free meatballs recipe paleo, I opted to use coconut flour to help the meatballs hold their shape. Coconut flour is a wonderful ingredient to have on hand, particularly if you follow a paleo diet, because it's lower in carbs and higher in fibre than grain flours. And it also compliments the flavours of the ginger and curry in this recipe.

These paleo chicken meatballs are baked in the oven so they're healthier than meatballs that are fried in oil. I recommend using parchment paper on a baking tray for easy clean up and to prevent the meatballs from sticking to the tray.

I love rolling these chicken meatballs in sesame seeds before placing them on the baking tray. The sesame seeds add an extra layer of flavour and texture, plus they look so good. It's optional but definitely recommended.
For another clean eating chicken recipe, try these baked curried chicken thighs. They're easy to make and perfect for marinating in advance and popping in the oven for dinner on a busy weeknight.
Paleo Chicken Meatballs
These paleo chicken meatballs are ideal for meal prepping dinner or lunch.
Ingredients
12

boneless skinless chicken thighs

(approximately 1 3/4 pounds)

1

egg

1

tablespoon

coconut flour

3/4

teaspoon

salt

1/2

teaspoon

black pepper

1/8

teaspoon

ground cloves

1

teaspoon

garlic powder

1

teaspoon

curry powder

1/2

teaspoon

ground ginger

Optional: sesame seeds to roll the meatballs in
Instructions
Add the egg, coconut flour, salt, black pepper, cloves, garlic powder, curry powder, and ginger to a food processor and process for a few seconds to mix the ingredients.

Add the chicken thighs to the food processor and process again for a minute or two until all the ingredients are well mixed.

Use your hands to form meatball sized balls. Sprinkle some sesame seeds on a plate and roll the meatballs in the sesame seeds to coat them (optional but recommended).

Place the meatballs on a parchment paper lined baking tray and bake at 350 degrees Fahrenheit for 40 minutes.

Makes approximately 15 paleo chicken meatballs.
Nutrition
Calories:
366
kcal
|
Fat:
16.5
g
Nutritional Information: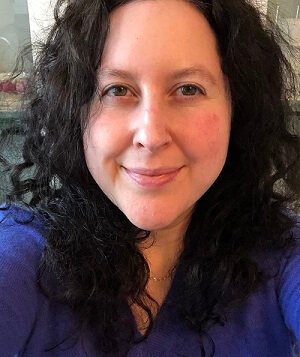 I'm Jennifer, the author at A Sweet Alternative. I'm a home cook with a passion for creating gluten free and refined sugar free recipes that call for nutritious ingredients.