These refined sugar free cupcakes are the perfect gluten free dessert for birthday parties and other special occasions. The frosting is really rich and chocolaty and sweet (but not too sweet) and the consistency is velvety smooth.
Both the cupcakes and the frosting call for butter, which give these cupcakes a nice rich flavour, but you could swap the butter for melted coconut oil or any other oil of your choosing, and also omit the cream if you'd prefer a dairy free version.
Since I generally try to avoid white flour, I opted for oat flour in these refined sugar free cupcakes. I always have oat flour on hand in my pantry (just fill your food processor with rolled oats and process for 2 minutes. It's that easy to have a healthy flour alternative ready to go in your pantry).
Refined Sugar Free Cupcakes Recipe
Ingredients:

2 cups date paste
1/2 cup melted butter (or substitute with any oil you like)
1 teaspoon vanilla extract
4 well beaten eggs
3/4 cup cocoa powder
1 cup oat flour
3 teaspoons baking soda

Instructions:

In a large mixing bowl, add the eggs and beat them slightly with a whisk or fork. Add the date paste, melted butter (or oil), vanilla extract and stir until combined. In a separate bowl mix the oat flour and baking powder until combined, then add that to the wet ingredients and stir until combined. Pour into paper lined muffin cups and bake for 28 minutes at 350 degrees Fahrenheit. Makes 12 gluten free chocolate cupcakes. Let cool before frosting.

Chocolate Frosting Recipe:

Ingredients:

1/2 cup butter
1/2 cup cocoa powder
2 cups date paste
6 tablespoons 35% cream
1 teaspoon vanilla extract
Pinch of salt

Instructions:

Melt the butter on low heat in a large saucepan on the stove. Add the cocoa powder and stir until dissolved. Add date paste, cream, vanilla extract and salt and continue to simmer on low heat, stirring constantly for about 7 minutes, or until the mixture is slightly thickened. Let cool and then refrigerate for at least three hours before frosting the cupcakes. Makes 2 cups of frosting.
For another delicious gluten free dessert recipe, try these vegan sweet potato brownies. they're refined sugar free, egg free, and so moist and fudgy.
For an alternative frosting recipe to use on these cupcakes when you're craving something unique, try this delicious chocolate tahini frosting. It's ooey gooey deliciousness with a nice balance of sweet and salty flavour.
Refined Sugar Free Cupcakes Nutritional Information: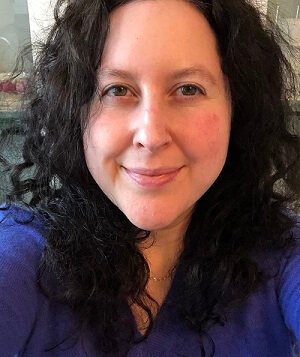 I'm Jennifer, the author at A Sweet Alternative. I'm a home cook with a passion for creating gluten free and refined sugar free recipes that call for nutritious ingredients.