4 Rich and Comforting Dairy Free Soups
Dairy free soups can be just as comforting, creamy, and rich tasting as their non dairy counterparts! There are many plant based milk alternatives that add plenty of creaminess and give soups a dairy-like consistency, while remaining completely dairy free.

Almond milk, coconut milk, and blended cashews are a few of my favourite ingredients that I use to add richness to my dairy free soups. Nutritional yeast is another key ingredient that adds a dairy-like "cheesy" flavour to soups and other recipes.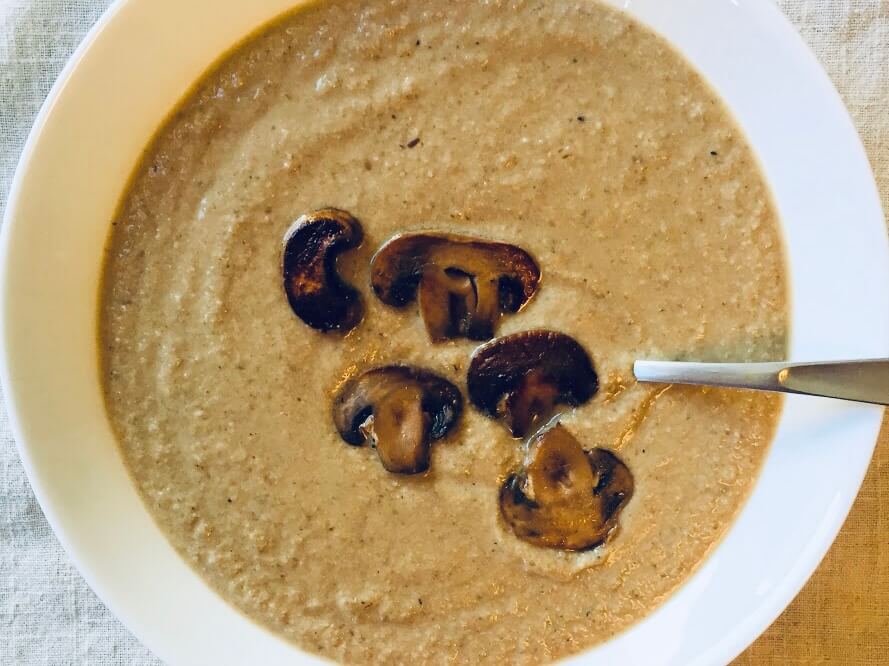 I'm a huge fan of mushrooms so my all time favourite dairy free soup is this vegan creamy dairy free mushroom soup.This soup is so luxuriously creamy and rich and is just packed with delicious mushroomy flavour, so if you're a mushroom lover like I am, definitely give this one a try. It calls from cashews that have been soaked and then blended which give this soup it's delightful creaminess without having to use any cream or butter at all. This soup is spiced with a bit of fresh thyme which which compliments the flavour of the mushrooms nicely. Thyme is my go-to herb to pair with mushroom as it's just a classic flavour combination that can't miss.
Another dairy free soup that is perfect during asparagus season is this vegan cream of asparagus soup. This one is so simple to make, it's really just a matter of sautéing some onions, simmering some vegetables and puréeing it all up after they're cooked. Nutritional yeast gives this soup a lovely umami flavour and turnip adds sweetness and thickens the texture just the right amount. You definitely won't miss the dairy in this one, plus it's low carb (and gluten free). Perfect during asparagus season or whenever you can get your hands on some nice fresh asparagus. In a pinch you can use frozen asparagus too, but fresh is definitely best whenever possible.
This dairy free vegan cream of cauliflower soup is perhaps the richest and creamiest vegan soup I've made. Instead of using broth or water as the base in this soup, I opted to use almond milk which, when blended up with potatoes and cauliflower, gives this soup a particularly satisfying and creamy consistency. You can substitute any plant based milk you prefer, so if you need to keep this soup nut free, you could try coconut milk, soy milk, or oat milk instead.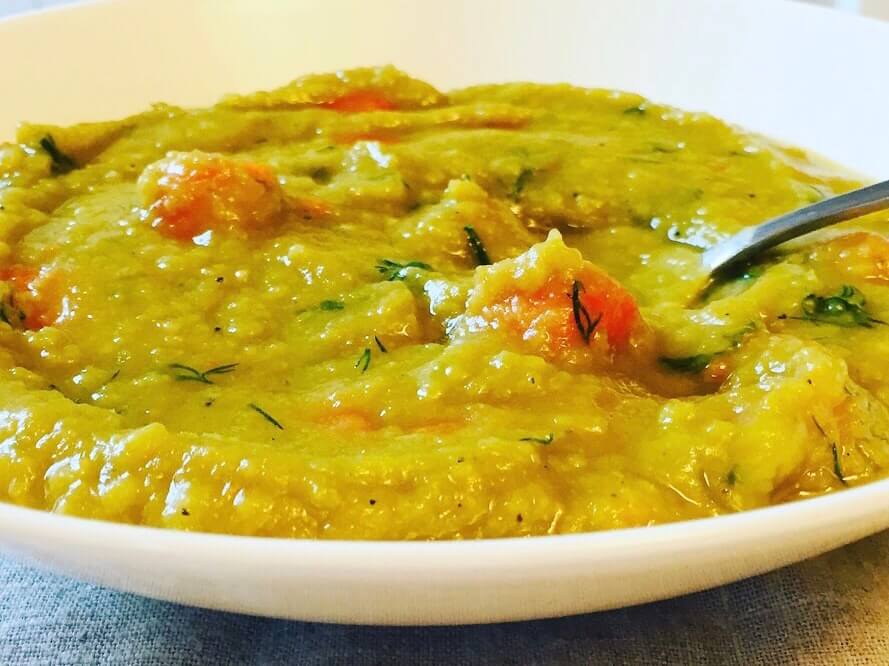 Another of my all time favourite dairy free soups is this vegan split pea soup. This one isn't creamy at all, it's just a simple green split pea soup recipe that is pure comfort food and will fill you up for hours. Some carrots, turnip, onions, and fresh dill round out the flavours in this easy and healthy recipe.


I'll definitely be updating this collection of dairy free soups as I create more. Don't be shy to drop me a line with any requests for any specific types of soups you're craving!