This vegan green goddess dressing really is aptly named (it's very green and tastes like food of the gods). It's deliciously herbaceous from the fresh basil, tarragon, parsley and chives. It's rich and creamy from the avocado, and it's refreshingly zingy from the fresh lemon juice. And I love that it can be used interchangeably as a dressing, dip or sauce.

Feel free to play around with the mix of fresh herbs in this recipe. If you love cilantro (I do not!) go ahead and add some instead of (or in addition to) the parsley. Mint would be a nice addition or substitution as well. Really any combination of fresh herbs will work nicely.

You can make a delicious salad by tossing this dressing with some lettuce, baby spinach or arugula (or any other greens of your choosing).

This dressing works equally well tossed with salad greens or served alongside crackers and raw veggies as a healthy green goddess dip. Or use it as a sauce for fish, seafood or tofu.

And since the weather is finally perfect for barbecuing, why not slice up a bunch of vegetables such as eggplant, zucchini, peppers, asparagus, portobello mushrooms or whatever veggies you like and grill them to perfection, then assemble them on a big platter and drizzle generous amounts of this sauce on top. Such an easy and delicious light summer side dish.

You could even drizzle some on top of grilled chicken, steak, or use it as a healthy sauce to top burgers or veggie burgers.

You can use this sauce as a healthy alternative to many store bought condiments and sauces. It's full of healthy fats from the avocado and olive oil, plus plenty of nutrients from all those fresh herbs and lemon juice. So go ahead and spread it on your sandwich instead of mayonnaise.

There are so many delicious options for this dressing and you really can't go wrong.


Vegan Green Goddess Dressing
This vegan green goddess dressing is delicious as a salad dressing on leafy greens or as a dip for raw vegetables.
Ingredients
1/4

cup

fresh basil

1/4

cup

fresh tarragon

1/4

cup

fresh parsley

2

tablespoons

chopped fresh chives

3

tablespoons

lemon juice

3

tablespoons

water

1/4

cup

extra virgin olive oil

1

cup

chopped avocado

1

garlic clove

1/2

teaspoon

salt

1/4

teaspoon

pepper
Instructions
Add the basil, tarragon, parsley, chives, lemon juice, olive oil, avocado, water, garlic, salt and pepper to a food processor or blender.

Process/blend until  a smooth texture is achieved.

Makes approximately 1 1/3 cups of vegan green goddess dressing.
Nutrition
Calories:
111
kcal
|
Fat:
11.4
g
Vegan Green Goddess Dressing Nutritional Information:

More Recipes: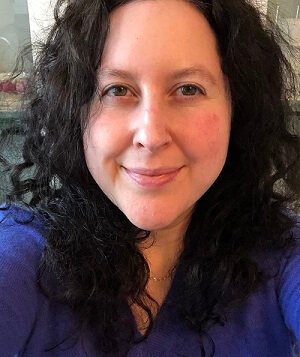 I'm Jennifer, the author at A Sweet Alternative. I'm a home cook with a passion for creating gluten free and refined sugar free recipes that call for nutritious ingredients.