These gluten free savory muffins are perfect for those times when you want the convenience and portability of a muffin, but aren't in the mood for something sweet. They're flavoured with rosemary, garlic and Parmesan cheese so they're packed full of delicious savory flavour.

These savory muffins are grain free in addition to being gluten free. Plus they've got plenty of cauliflower snuck in so I consider these muffins a nutritious breakfast or snack option for those of you attempting to follow a clean eating diet. They're also a great way to sneak in some hidden vegetables if you've got picky kids.
Gluten Free Savory Muffins – Key Ingredients & Substitutions

I've been experimenting with cassava flour lately and opted to use it in these gluten free savory muffins and the result was delicious. This recipe would work well with oat flour too so feel free to make that substitution if that is your preference or if you have trouble finding cassava flour.

I used riced cauliflower in this recipe (which I purchased ready to go from the supermarket) but you can easily make it at home in a food processor. Just toss in some raw cauliflower and pulse it a few times until a finely chopped consistency is achieved. Or you can just chop it up as small as possible by hand.

If you love this recipe and are eager to try substituting some other vegetables too, full steam ahead. You could substitute the cauliflower for some finely chopped broccoli, asparagus, or bell peppers. Grated carrots or zucchini should work nicely too.
You can also play around with the herbs in this gluten free savory muffins recipe. I opted for rosemary but you can substitute thyme, oregano, basil, or parsley. Either dried or fresh herbs will do, so use whichever you have handy or prefer.
For another gluten free muffin recipe, try these vegan applesauce muffins. They're easy to make and so delicious. Or if you're craving chocolate then these chocolate paleo muffins are an easy and decadent treat that's nutritious enough to pack in the kids' lunch boxes or serve for breakfast.
Gluten Free Savory Muffins
These savory muffins are gluten free and perfect served for breakfast or as a snack.
Ingredients
2

cups

riced cauliflower

6

eggs

1/2

cup

milk

1/2

cup

grated Parmesan cheese

1 1/2

cups

cassava flour

1

teaspoon

baking soda

1/2

teaspoon

dried rosemary leaves

1/2

teaspoon

garlic powder

3/4

teaspoon

salt

1/4

teaspoon

black pepper

1/3

cup

olive oil
Instructions
In a large mixing bowl, whisk the eggs, milk, rosemary, garlic powder, olive oil, salt, and pepper.

Add the riced cauliflower and Parmesan cheese and mix thoroughly.

Add the cassava flour and baking soda and mix again until combined.

Divide the batter evenly into 12 paper lined muffin cups and bake at 350 degrees Fahrenheit for 33 minutes.

Makes 12 savory muffins.
Notes
You can substitute some finely chopped broccoli instead of the cauliflower in this recipe if you prefer.
Nutrition
Calories:
163
kcal
|
Fat:
9.9
g
Gluten Free Savory Muffins – Nutritional Information: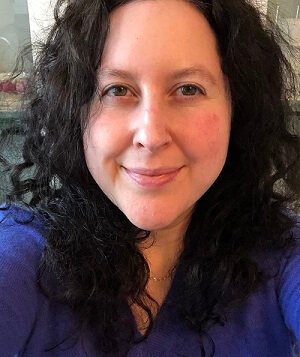 I'm Jennifer, the author at A Sweet Alternative. I'm a home cook with a passion for creating gluten free and refined sugar free recipes that call for nutritious ingredients.