This baby kale salad is an easy and delicious way to get your greens in. It's perfect for entertaining or as a side salad on a busy weeknight, since it's so quick and easy to throw together. The sweet balsamic vinaigrette has just the right balance of sweet, tangy, and savoury.
Baby Kale Salad – Key Ingredients
This salad is simple yet satisfying and has a nice crunch from the walnuts. If you're not a fan of walnuts, go ahead and substitute pecans, slivered almonds, pine nuts, pistachios or any other nut you prefer. Or if you need to keep this salad nut free, you could certainly substitute pumpkin seeds or sunflower seeds for a little crunch. 
I wanted to keep this salad simple and elegant with just a few components that give it the balance of sweet and savoury I was going for. I also wanted to keep it refined sugar free, so I opted to use a couple of tablespoons of date paste to add just the right amount of sweetness.
The savoury component of the sweet balsamic vinaigrette comes from the chives, which give the dressing a mild oniony flavour without overpowering the other flavours in this recipe. I love chives and (thanks to my mom who planted a bunch for me many years ago) I always have some growing outside on the deck during the warmer months. But if you don't have chives on hand you could substitute 1 tablespoon of finely chopped onion.
I love the flavour and tenderness of baby kale, but you could certainly substitute regular kale and just chop it up quite finely so it isn't too tough. Spinach, baby spinach, arugula or really any other type of greens would work well too.
You can easily turn this baby kale salad into a meal by adding some protein. Chicken or salmon would be delicious added to this salad if you don't want to keep it vegan. Goat cheese or feta crumbled on top would be equally delicious.
Or if you're looking for plant based ways to turn this baby kale salad into a meal, consider topping it with some tofu, sweet potato chunks, lentils or some crispy roasted chickpeas for extra crunch and protein.
For another tasty salad idea, try this vegan green goddess dressing tossed with some fresh greens. It's refreshing and zingy and full of flavour from plenty of fresh herbs.
Baby Kale Salad With Sweet Balsamic Vinaigrette
This baby kale salad works equally well for entertaining guests or serving on a busy weeknight.
Ingredients
6

cups

baby kale

2

tablespoons

date paste

6

tablespoons

balsamic vinegar

6

tablespoons

extra virgin olive oil

1/4

teaspoon

salt

or to taste

1/4

teaspoon

pepper

1

tablespoon

chopped chives

Optional: garnish with chopped walnuts or any other nut or seed of your choosing
Instructions
Add the date paste, balsamic vinegar, extra virgin olive oil, salt, pepper and chives to an airtight container and shake until the dressing is well mixed and thickens slightly.

Toss the baby kale leaves with the dressing, then garnish with the chopped walnuts if desired.

Makes approximately 6 portions of baby kale salad.
Notes
For a nut free version of this salad you can garnish with sunflower seeds or pumpkin seeds instead of walnuts.
Nutrition
Calories:
189
kcal
|
Fat:
17.3
g
Baby Kale Salad Nutritional Information: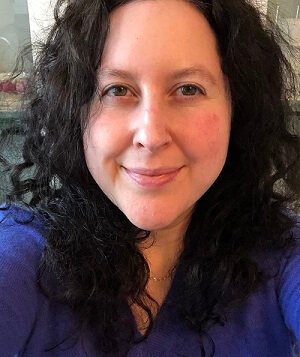 I'm Jennifer, the author at A Sweet Alternative. I'm a home cook with a passion for creating gluten free and refined sugar free recipes that call for nutritious ingredients.