Date paste is a delicious refined sugar-free sweetener, perfect for sweetening cakes, muffins, and other treats. Dates are full of antioxidants, vitamins, minerals, fiber, and provide a source of quick and convenient yet long lasting energy. Cooking and baking with date paste is an easy way to eliminate refined sugar while still satisfying a sweet tooth. All you need to make it are dates, a blender, and water.
Date paste is so versatile and can be used as a refined sugar substitute in desserts, sauces, condiments, marinades, spreads, jams, or just stirred into plain yogourt or smoothies to sweeten them up. It has a slightly caramel-like taste, yet it's neutral enough that it doesn't overpower the other flavours in recipes.
Is it a 1:1 sugar substitute?
If you're wondering how to substitute date paste for sugar, it certainly isn't a 1:1 swap, so it's helpful to follow recipes that have been tried and tested to ensure delicious results, such as this refined sugar-free chocolate cake. It's rich, chocolaty, and perfect for special occasions.
Which types of recipes work best?
Some of my favourite date paste recipes are cakes, muffins, and lightly sweetened loafs because the water content in the blended dates adds moistness to these types of baked goods.
Treats made with dates are a good option for picky kids because they're a delicious way to sneak in some extra nutrients and antioxidants.
Which types of dates are best?
There are many different types of dates and all of them will work well in this recipe. Medjool dates are particularly delicious in this date paste recipe, but any type of dates will do. Just be sure to remove the pits if you're not using pitted dates (and even if you are using pitted dates it's still a good idea to check to make sure no pits snuck through the pitting process).
Storage and how long does it last?
You can store this in the fridge in an airtight container for up to a couple of weeks. This recipe can be scaled up or down as needed. I tend to make at least a double batch and then store it in the fridge so I always have plenty of date paste on hand and can easily indulge my last minute cooking and baking whims.
How to make it
Making date paste is quick and easy to do. To make date paste, soak dates in boiling water for approximately 20 minutes, then blend the dates and soaking liquid together until smooth (see the recipe card below for exact amounts and instructions). You can use a regular blender, immersion blender, or high speed blender (the high speed blender will give you the smoothest results, but other less expensive blenders will work too).
Other date-based sweeteners
Date paste isn't the only sweetener made from dates. Date sugar and date syrup are two other delicious sweeteners you can easily make at home.
How to make date sugar
While date paste is a fantastic sweetener for moist baked goods such as cakes and muffins, certain other types of treats such as cookies are more suited to a dryer sweetener. Date sugar is a great option for recipes like cookies, crusts, and crumble toppings.
To make date sugar at home, place dates on a sheet pan and bake at 300 degrees Fahrenheit, or until the dates have hardened but not burnt. Then allow the dates to cool before transferring them to a blender or food processor to pulverize them into a dry, grainy sweetener.
What is date syrup?
Date syrup is made from dates that have been boiled, puréed, and then squeezed through a cheesecloth. The liquid that is squeezed out of the cheesecloth can then be reduced further in a pot on the stove until it reaches a syrupy consistency.
Date syrup is delicious drizzled on pancakes, waffles, or French toast. It's also great for sweetening drinks and smoothies.
Date paste recipes to try
This date paste sweetened oat cake is gluten-free, dairy-free, and has a satisfying texture and sweet, earthy flavour. It's easy to make and perfect for breakfast, snack, or dessert.
Or try this kale salad. It has a sweet, tangy dressing made with date paste and balsamic vinegar.
How to Make Date Paste (a Nutritious Refined Sugar-Free Sweetener)
Date paste can be used to sweeten desserts, muffins, and all sorts of other treats. It's a nutrient-rich substitute for white sugar that tastes delicious.
Ingredients
1

cup

of tightly packed pitted dates

1/2

cup

boiling water
Instructions
Soak the dates in boiling water for 20 minutes.

Add the soaked dates along with the soaking liquid to a blender, then blend until smooth.

Makes approximately 1 cup of date paste.
Notes
Date paste can be stored in an airtight container in the fridge for up to a week.
Nutrition
Serving:
1
Tablespoon
|
Calories:
26
kcal
|
Carbohydrates:
7
g
|
Protein:
1
g
|
Fat:
1
g
|
Saturated Fat:
1
g
|
Sodium:
1
mg
|
Potassium:
60
mg
|
Fiber:
1
g
|
Sugar:
6
g
|
Calcium:
4
mg
|
Iron:
1
mg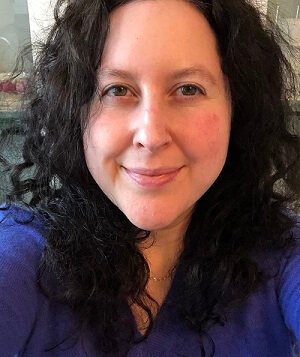 I'm Jennifer, the author at A Sweet Alternative. I create simple, gluten-free recipes made with nutrient-dense ingredients.