I am (unapologetically) obsessed with date paste. It's a delicious refined sugar substitute and I love using it to sweeten cakes, muffins and other nutritious treats instead of refined sugar whenever possible.
Dates are full of antioxidants, vitamins, minerals, fiber, and provide a source of quick and convenient yet long lasting energy.
Date Paste – A Refined Sugar Free Natural Sweetener
Cooking and baking with date paste is an easy way to quit refined sugar while still getting to satisfy a sweet tooth. All you need to make it are dates, a blender, and water.
Date paste is so versatile and can be used as a refined sugar substitute in desserts, sauces, condiments, marinades, spreads, jams, or just stirred into plain yogourt or smoothies to sweeten them up. It has a slightly caramely taste, yet it's neutral enough that it doesn't overpower the other flavours in recipes.
If you're wondering how to substitute date paste for sugar, it certainly isn't a 1:1 swap, so it's helpful to follow recipes that have been tried and tested to ensure delicious results before you begin experimenting on your own.
Some of my favourite recipes to make using date paste are cakes, muffins, and lightly sweetened loafs because the water content in the blended dates adds moistness to these types of baked goods.
I honestly prefer desserts that are naturally sweetened as opposed to desserts made with refined sugar, and I love the naturally caramel-y flavour of the dates. That, plus I can enjoy these treats more, knowing they are more nutrient dense than their traditional sugary counterparts.
You can store this in the fridge in an airtight container for up to a couple of weeks. This recipe can be scaled up or down as needed. I tend to make at least a double batch and then store it in the fridge so I always have plenty on hand so I can easily indulge my last minute cooking and baking whims such as this refined sugar free, vegan gluten free chocolate cake. It's rich, chocolaty, and perfect for parties or date nights.
Date Paste Recipe
Date paste can be used as a refined sugar free sweetener in desserts, muffins, and all sorts of other treats.
Ingredients
1

cup

of tightly packed pitted dates

1/2

cup

boiling water
Instructions
Soak the dates in boiling water for 20 minutes and then blend until smooth using a regular blender or immersion blender.

Makes approximately 1 cup of date paste.
Notes
You can make the date paste in advance and store in an airtight container in the fridge so it's ready to go when you feel like baking.
Nutrition
Serving:
1
Tablespoon
|
Calories:
31
kcal
|
Sodium:
1
mg
Nutritional Information: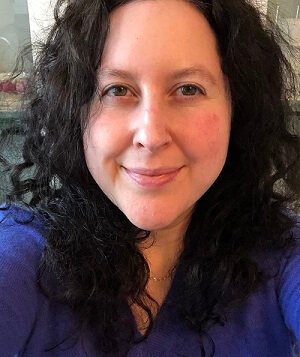 I'm Jennifer, the author at A Sweet Alternative. I'm a home cook with a passion for creating gluten free and refined sugar free recipes that call for nutritious ingredients.