These baked curried chicken thighs are an easy and nutritious dinner that I serve at least a couple of times per month. I've been making this chicken for years, and I must admit that I go mad with power from the compliments I receive every time I make this chicken.
Baked Curried Chicken Thighs – Key Ingredients & Substitutions
These baked curried chicken thighs are so easy to make and full of flavour from plenty of warm spices such as curry powder, cloves, and ginger. I opted to use dry spices as opposed to fresh ginger and garlic just to keep this recipe ridiculously quick and easy to prepare. But if you have a few spare minutes to chop up some fresh garlic and mince some fresh ginger, by all means go for the fresh stuff instead.

The star ingredient in this recipe is surprisingly yogourt, because it tenderizes the chicken perfectly and keeps it unbelievably juicy. If you must avoid dairy, substitute balsamic vinegar instead of the yogourt and the results will be almost as delightful.

I insist that you marinate these baked curried chicken thighs for at least eight hours, but 24 hours is better and 48 hours is better still.
More Savoury Recipes:
For another simple chicken dinner or lunch recipe, try these paleo chicken meatballs. They're easy to make and turned out moist and full of flavour.
Or try this easy, dairy free frittata recipe. It's full of veggies and plenty of fresh herbs.

Baked Curried Chicken Thighs
These baked curried chicken thighs are an easy low carb dinner or lunch option.
Ingredients
3

tablespoons

of plain yogourt

2

tablespoons

olive oil

2

teaspoons

curry powder

1

teaspoon

ground ginger

1

teaspoon

garlic powder

1/4

teaspoon

ground cloves

1/4

teaspoon

cayenne pepper

1/4

teaspoon

salt

2

tablespoons

sesame seeds

12

pieces

boneless skinless chicken thighs

(or substitute your preferred kind of chicken)
Instructions
Add the curry powder, olive oil, yogourt, cloves, ginger, garlic powder, cayenne pepper, salt, and sesame seeds to a large mixing bowl and stir to combine.

Add the chicken and mix to coat it well.

Let the chicken marinate in the fridge for at least eight hours.

Place the chicken on a parchment paper lined baking sheet.

Bake at 350 degrees Fahrenheit for 30 minutes.

Makes 6 servings of baked curried chicken thighs.
Nutrition
Calories:
303
kcal
|
Fat:
10.4
g
Nutritional Information: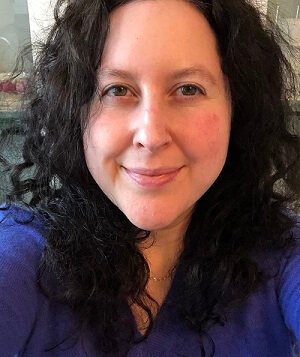 I'm Jennifer, the author at A Sweet Alternative. I'm a home cook with a passion for creating gluten free and refined sugar free recipes that call for nutritious ingredients.