If you're in the mood to do some simple yet satisfying gluten-free baking, give these oat flour recipes a try. Oat flour is a nutritious, whole grain flour that adds a nutty flavour and satisfying texture to cakes, cookies, muffins, and other delicious baked goods.
How To Make Oat Flour
Oat flour is easy to make at home. All you need is a food processor or high powered blender. It's less expensive to make at home than it is to purchase store bought oat flour, and it only takes a few minutes to prepare.
To make oat flour, simply blend up some rolled oats in a food processor or high powered blender until a powdery consistency is achieved. This takes about 2 minutes. Then transfer the oat flour to an airtight container and store it in the pantry, fridge, or freezer (depending on how quickly you anticipate using it).
If you require gluten-free oat flour, be sure to purchase rolled oats that are labelled gluten-free, in order to ensure no cross contamination with gluten has occurred.
Once you've whipped up a batch of oat flour, you can get started trying out some of these delicious oat flour recipes for cakes, muffins, cookies, and savory dishes.
Oat Flour Pancakes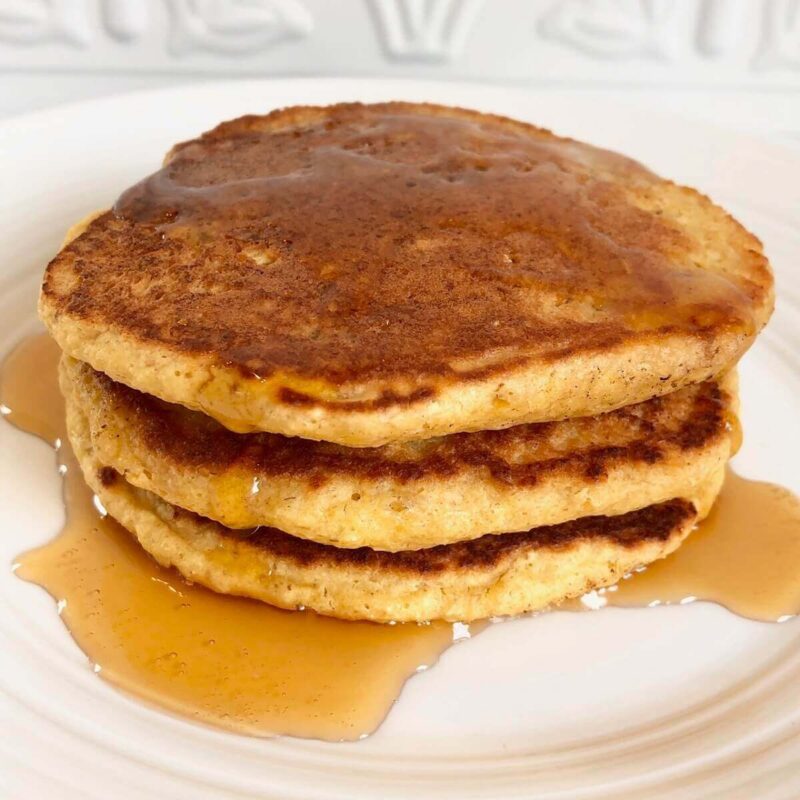 These gluten-free oat flour pancakes are thick and fluffy with a subtle hint of sweetness. They're easy to make and perfect for a nutritious breakfast or brunch.
Gluten-Free Peach Crisp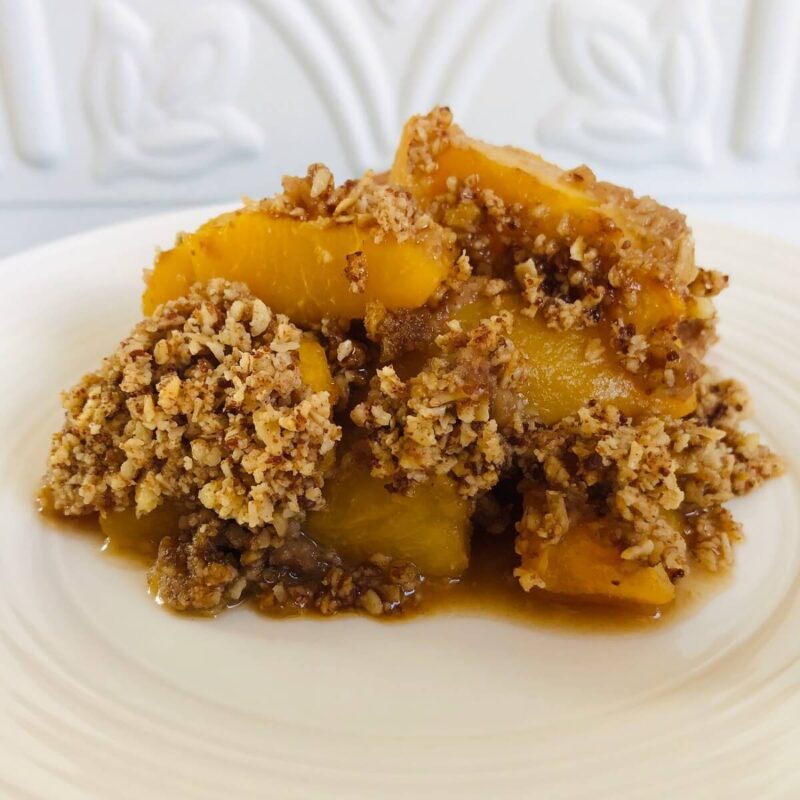 This vegan, gluten-free peach crisp is an easy and delicious summertime dessert. It's perfect for using up extra peaches during peach season before they get overripe.
Vegan Banana Chocolate Chip Muffins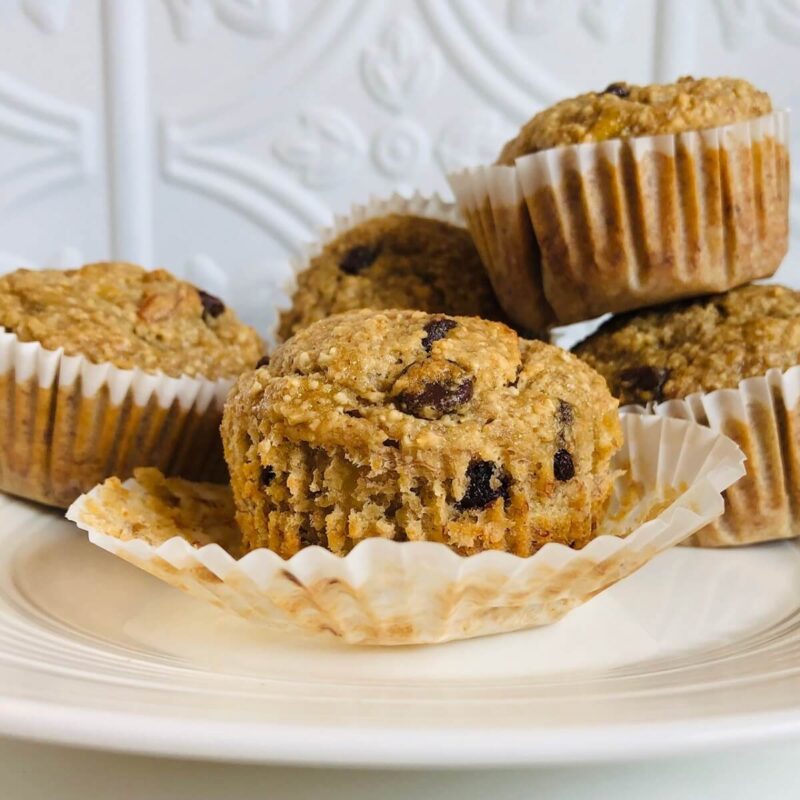 These vegan banana muffins are sweet, tender, and so delicious. They're easy to make and perfect as a make-ahead, freezer-friendly breakfast or snack.
Mini Cornbread Muffins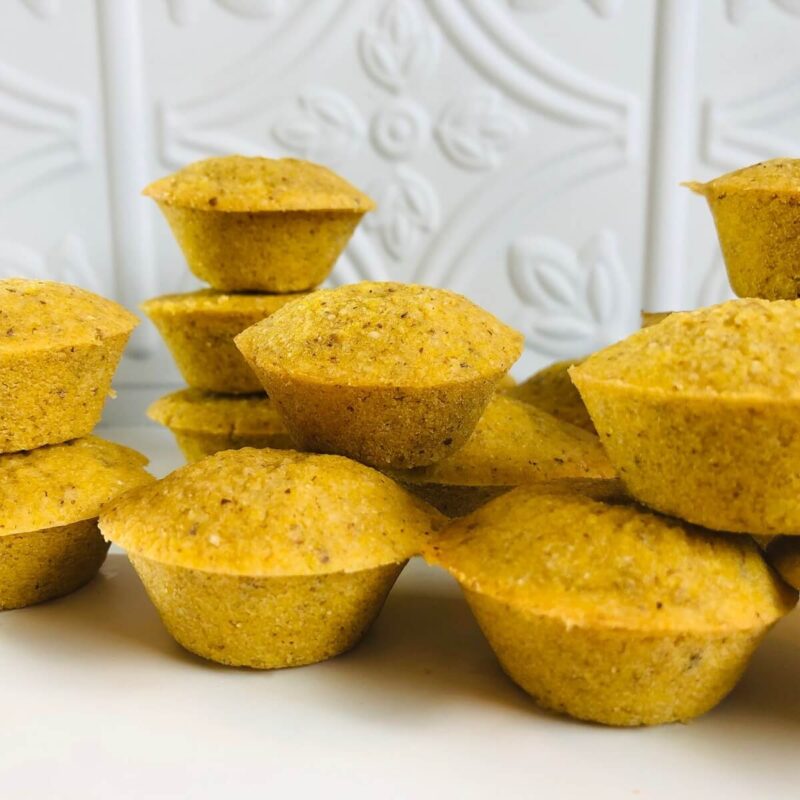 These muffins are sweet and tender, and have a satisfying texture thanks to the combination of oat flour and corn meal. They're perfect for breakfast, snack time, or served alongside a warm bowl of chili.
Vegan Applesauce Muffins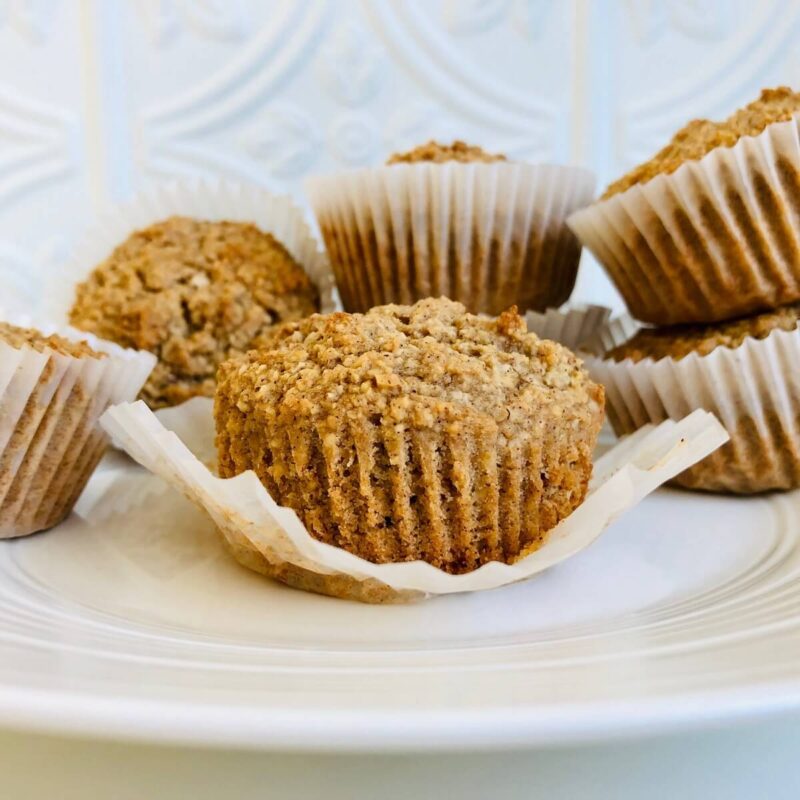 These muffins taste like a cozy bowl of oatmeal – in muffin form. They're lightly spiced with cinnamon and are perfect for breakfast or snack time.
Vegan Oatmeal Raisin Cookies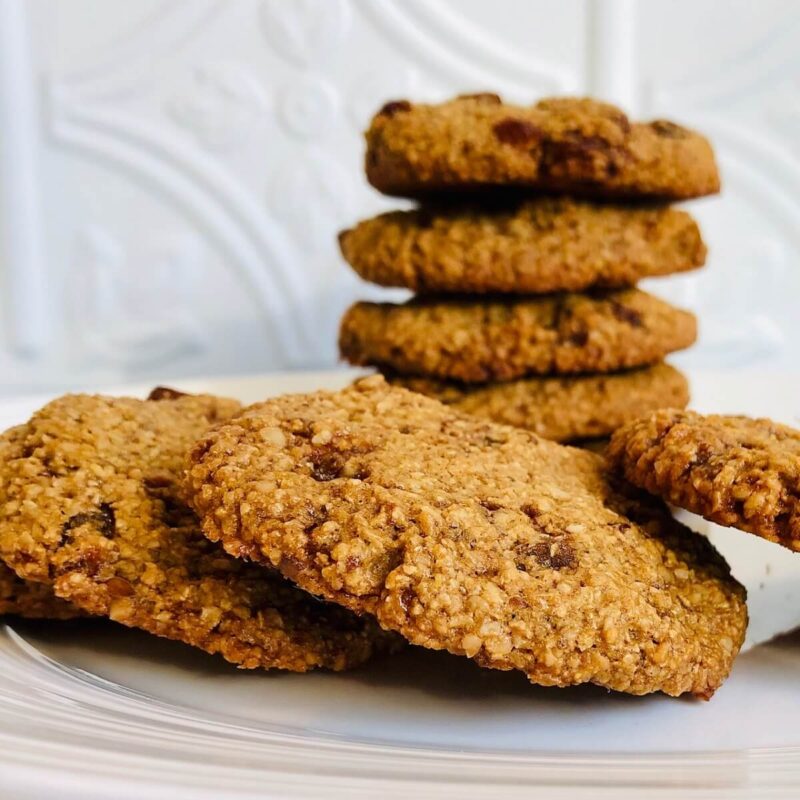 These vegan oatmeal raisin cookies have chewy middles, crispy centers, and are easy enough to make with kids. They're freezer-friendly and perfect as a make-ahead snack.
Vegan Gluten-Free Chocolate Cake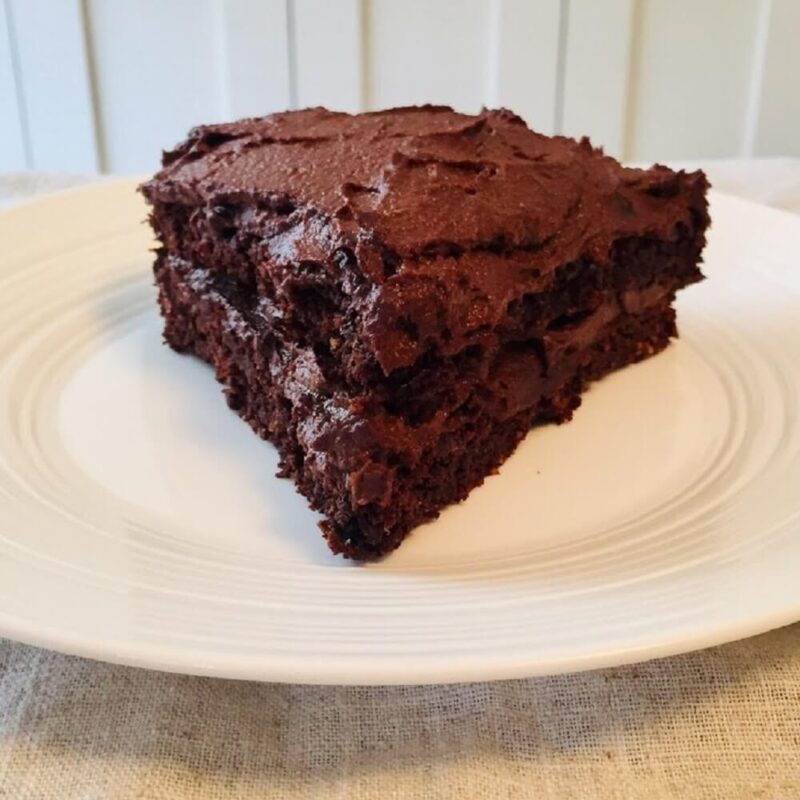 This vegan gluten-free chocolate cake is a showstopper dessert that is so rich and creamy. It's perfect for parties and other festive occasions.
Vegan Orange Brownies
These vegan orange brownies are pure decadence. They're rich and fudgy with plenty of orange flavour from some fresh orange zest.
Gluten-Free Apple Upside Down Cake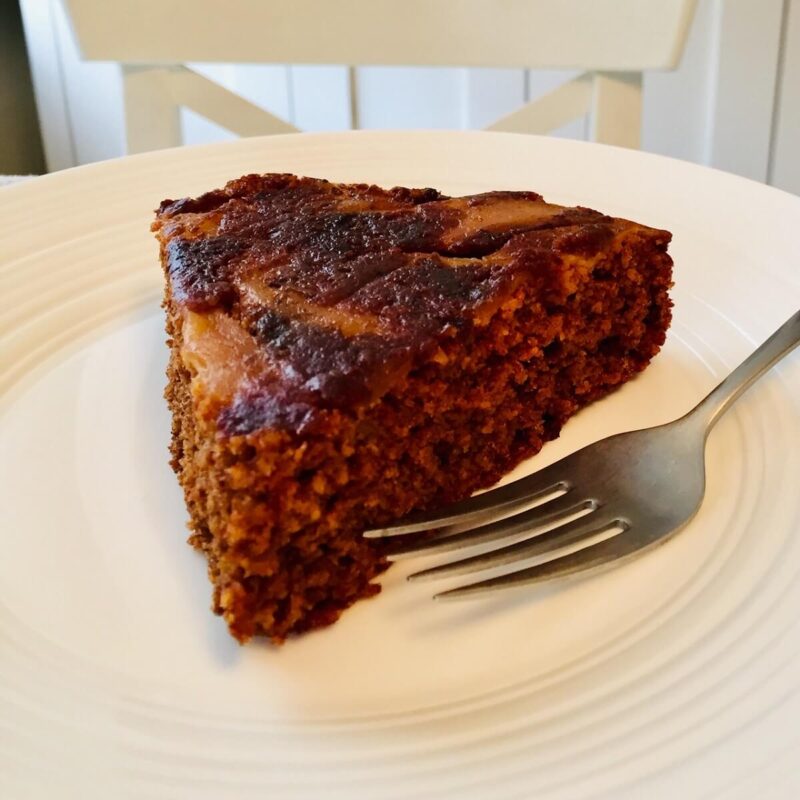 This gluten-free apple upside down cake is perfect for entertaining or for an extra special, cozy fall dessert. Bonus is it's nutritious enough to eat for breakfast.
Vegan Stuffed Portobello Mushrooms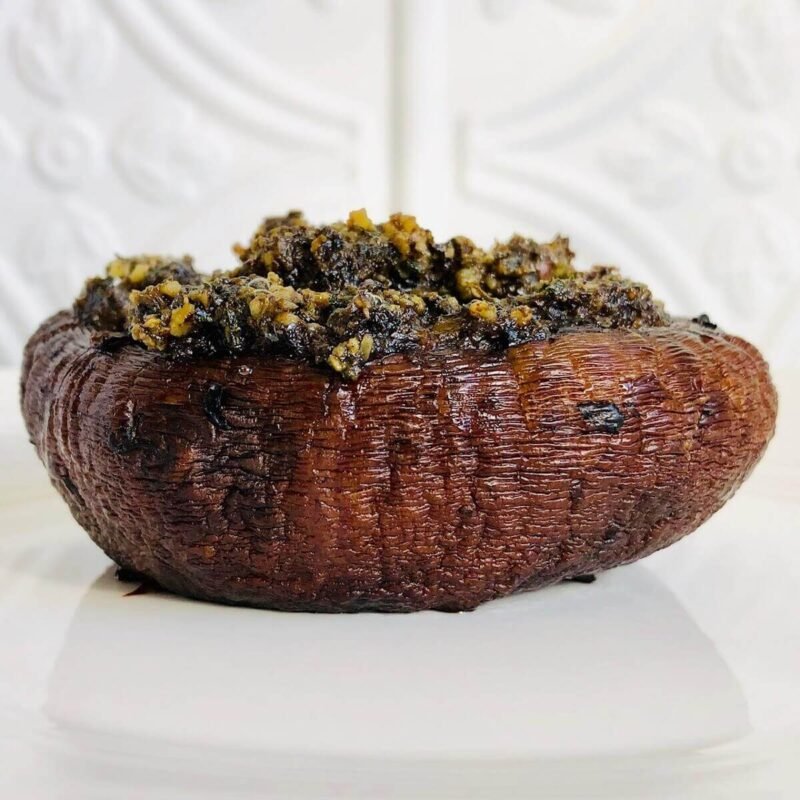 These vegan stuffed portobello mushrooms call for oat flour instead of bread crumbs. They're perfect served as a plant-based appetizer or main course.
Gluten-Free Sweet Potato Casserole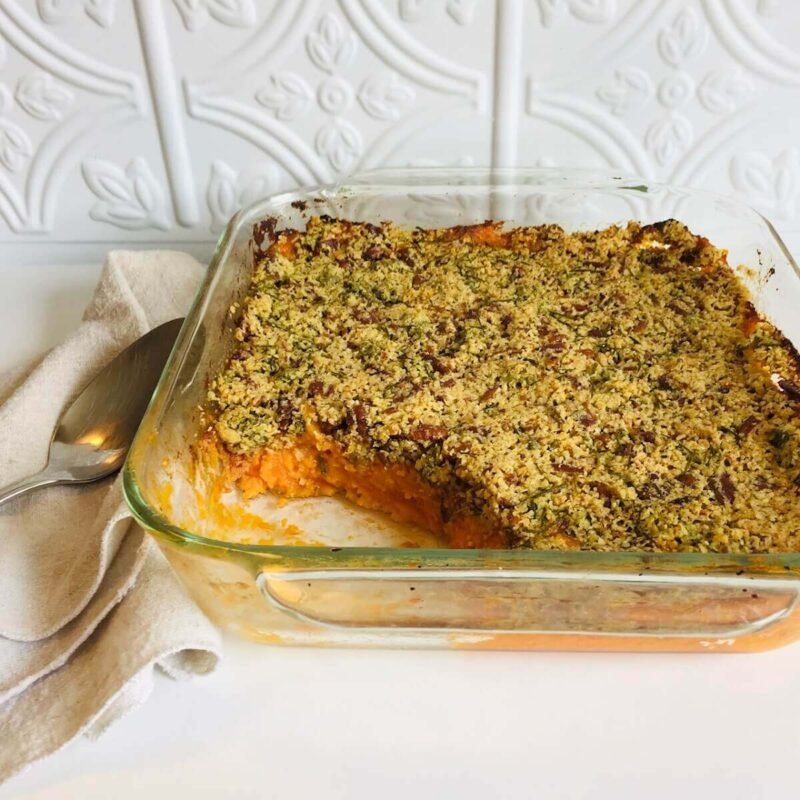 This gluten-free sweet potato casserole has a crispy, crumbly topping that everyone will fight over. This delicious, hearty dish is full of woodsy, fall flavours.
Gluten-Free Vegan Gingerbread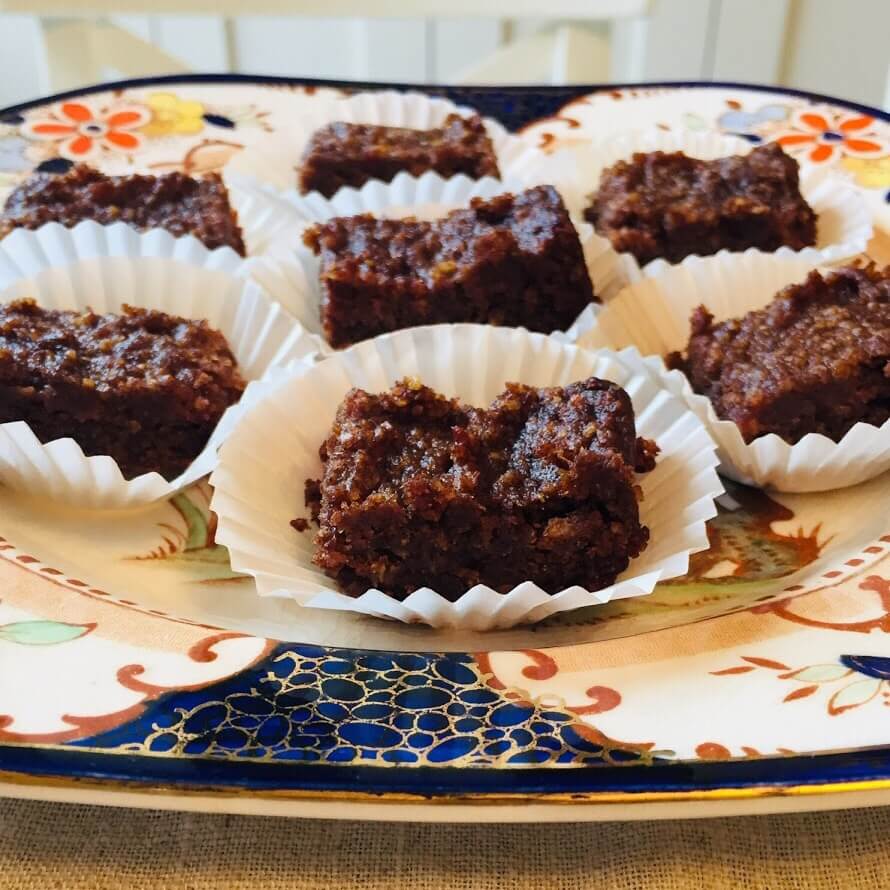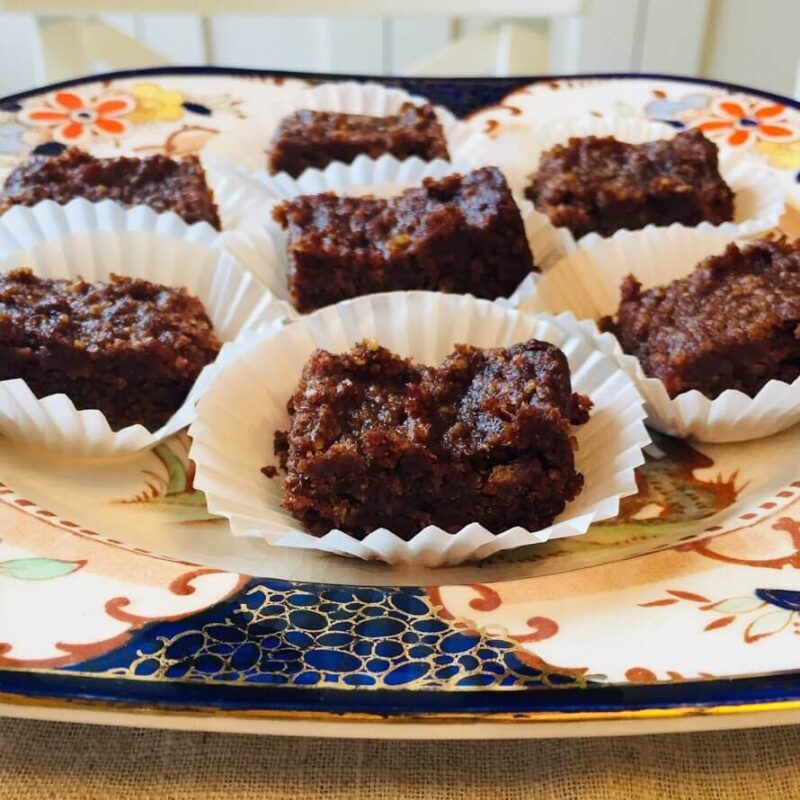 This gluten-free vegan gingerbread is a nutritious dessert option for the holidays. It's full of Christmas flavours and is the perfect addition to any holiday sweet table.
Oat Flour Cake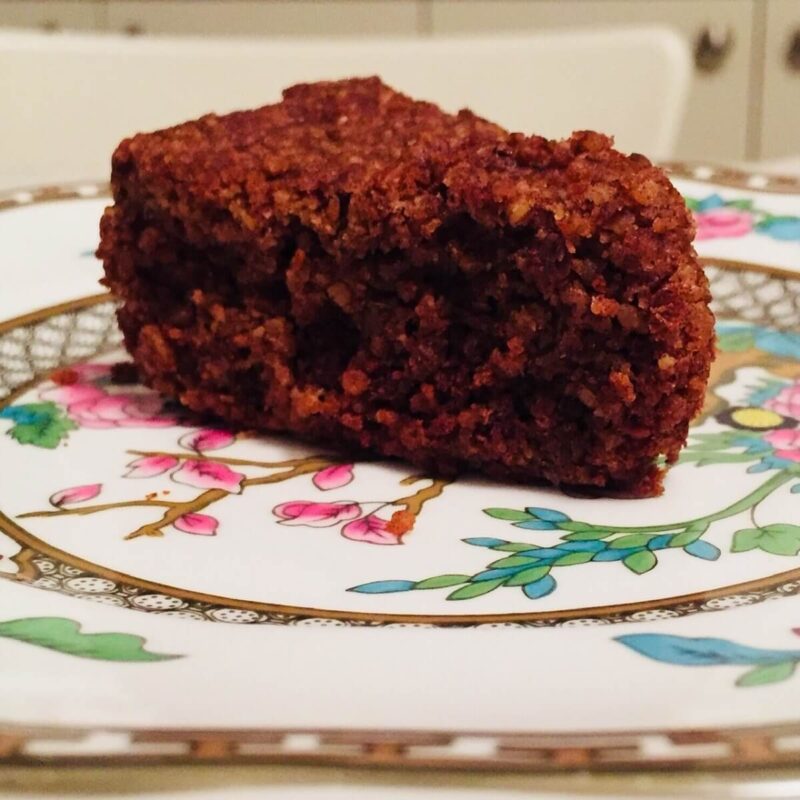 This simple oat flour cake is refined sugar-free and dairy-free. It's perfect with a cup of tea or coffee for breakfast, snack, or dessert.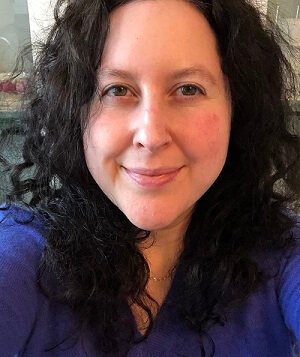 I'm Jennifer, the author at A Sweet Alternative. I create simple, gluten-free recipes made with nutritious ingredients.