This refined sugar free apple pie jam contains no pectin and tastes just like apple pie in a jar. It has the added bonus of both chia seeds as well as date paste which gives this jam a delightful texture plus plenty of extra nutritional value.
Refined Sugar Free Apple Pie Jam – Key Ingredients
For this jam recipe I chose to use half granny smith and half golden delicious apples, because my sister (who makes the most delicious pies I've ever tasted) assures me that's the ideal combination for apple pie. Feel free to substitute whichever variety of apples you can get your hands on.
Combining apples with date paste works perfectly in this recipe because the date paste thickens the jam slightly and adds a caramely flavour which compliments the apples so nicely.
The addition of chia seeds give this apple jam extra nutritional value since chia seeds are a good source of both fibre and omega 3. Plus the chia seeds thicken the consistency of the jam nicely. If you'd rather omit the chia seeds, just boil the jam for 10 minutes longer to achieve a similar consistency without the chia seeds.
Spread this healthy jam on fresh bread, toast, or muffins for breakfast or a snack. Or add a spoonful on top of crackers and aged cheddar and serve as an autumn themed hor d'oeuvre. This would also be amazing as a yogourt or ice cream topping or in a smoothie.
This would also make a lovely christmas gift or host gift during fall or the holiday season. Add a cute label or ribbon and you're all set. Just be sure to mention that this apple pie jam hasn't been preserved and is meant to be consumed pretty quickly after preparing it.
For another tasty refined sugar free jam recipe, check out this low sugar freezer jam. It's easy to make and you can use whichever type of berries you like.
Apple Pie Jam
This apple pie jam is perfect for fall and the holidays.
Ingredients
4

cups

peeled and finely chopped apples

(preferably half granny smith and half golden delicious, but feel free to substitute a different variety)

3/4

cup

date paste

(see my date paste recipe for instructions)

4

cups

water

1/4

cup

apple cider vinegar or lemon juice

1/4

teaspoon

ground cloves

1/4

teaspoon

ground nutmeg

1

teaspoon

ground cinnamon

2

tablespoons

chia seeds
Instructions
Add the apples, date paste, apple cider vinegar or lemon juice, cloves, nutmeg, and cinnamon to a pot and bring to a hard boil, then continue to boil for about 30 minutes, stirring occasionally.

Remove from heat and add the chia seeds.

Let the jam cool completely and store in an airtight container in the fridge for up to two weeks.

Alternatively you can omit the chia seeds and boil the jam for an additional 10 minutes to achieve a similar consistency.

Makes 3 1/2 cups of apple pie jam.
Nutrition
Calories:
34
kcal
|
Fat:
0.3
g
Apple Pie Jam Nutritional Information: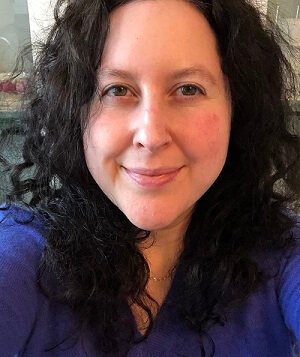 I'm Jennifer, the author at A Sweet Alternative. I'm a home cook with a passion for creating gluten free and refined sugar free recipes that call for nutritious ingredients.